Academic Workshops that I have participated in:

13-16.09.2014:
'The 4th Annual International Cybersecurity Conference'



The Yuval Ne'eman Workshop for Science, Technology, and Security,
Tel Aviv University, Israel


10-20.08.2014:
'The Hertog Summer Study'



The Merrill Center For Strategic Studies (SAIS)

21-23.2.14:
People's Liberation Army (PLA) Conference: Assessing China's Military


In collaboration with the Strategic Studies Institute (SSI) of the U.S. Army War College and U.S. Pacific Command (PACOM), NBR convenes an invitation-only conference assembling the world's leading specialists from academia, government, the military, and policy think tanks to examine critical trends in the study of China's military. Held annually in Carlisle, Pennsylvania, the conference identifies a unique topic that changes every year through which to explore the key developments in PLA studies. The findings of each conference result in an edited volume published by SSI.


07-08.12.13:
The Norwegian Institute of Defense Studies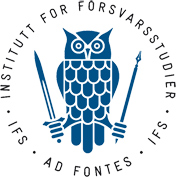 21.07-03.08.13:
2013 Summer Training Workshop on the Relationship Between
National Security and Technology in China



UC San Diego, La Jolla, California

03-07.06:
'The 2013 Basin Harbor Teachers' Workshop' - VIDEO



The Merrill Center For Strategic Studies (SAIS) 

07-22.07:
SWAMOS 2012: Summer Workshop on
Analysis of Military Operations and Strategy'
Columbia University / Cornell University