Contact:
Michael Raska, Ph.D.


Assistant Professor


Military Transformations Programme
S. Rajaratnam School of International Studies
Nanyang Technological University
Blk S4, Level B4
Nanyang Avenue
Singapore 639798



ismraska@ntu.edu.sg
Publications:


Dr Michael Raska is Assistant Professor in the Military Transformations Program at the S. Rajaratnam School of International Studies, Nanyang Technological University in Singapore. His research interests focus on East Asian security and defense issues, including theoretical and policy-oriented aspects of military innovation, force modernization trajectories, information conflicts and cyberwarfare. He is the author of Military Innovation and Small States: Creating Reverse Asymmetry (Routledge,2015) and co-editor of Security, Strategy, and Military Change in the 21st Century: Cross-regional Perspectives (Routledge, 2015). He has published in peer-reviewed professional and academic journals such as the Korea Journal of Defense Analysis, Pointer-Journal of Singapore Armed Forces, and Asian Journal of Public Affairs. His academic contributions also include chapters in edited volumes in cooperation with the Norwegian Institute of Defense Studies; the Project on the Study of Innovation and Technology in China at the Institute on Global Conflict and Cooperation, UC San Diego, the Strategic Studies Institute, U.S. Army War College, and the S. Rajaratnam School of International Studies. His strategic assessments and articles have been published by the National Interest, Project Syndicate, Defense News, The Diplomat, East Asia Forum, RUSI Newsbrief, and many newspapers around the world. He is a frequent commentator on Asian security issues for the CNBC, BBC World News, Al-Jazeera News, Channel News Asia, and other networks.

Dr Raska has previously taught at the Goh Keng Swee Command and Staff College (SAF Campaign and War Studies Course) and the Lee Kuan Yew School of Public Policy (International Security). His research experiences include visiting fellowships at Yonsei University, Pacific Forum CSIS, and Hebrew University of Jerusalem (Rothberg International School). He is an alumnus of the Columbia / Cornell University Summer Workshop on Analysis of Military Operations and Strategy (SWAMOS 2012), the Philip Merrill Center for Strategic Studies Workshop at Basin Harbor (2013), the Hertog Summer Study Program (2014), Japan Ministry of Defense Opionion Leader Program (2016), and the Young Strategists Forum (2017). He holds a B.A. in international studies from Missouri Southern State University (2000), an M.A. in international relations from Yonsei University (2002), and a Ph.D. in public policy (2012) from the Lee Kuan Yew School of Public Policy, National University of Singapore, where he was a recipient of the NUS President's Graduate Fellowship.
MY RESEARCH INTERESTS:

Strategic Trends, Security Conceptions, and Military Modernization in East Asia
Regional approaches to military modernization, and its implications for the medium to long-term stability of the geostrategic environment of the Asia Pacific;

Military Innovation & New Technologies: Theory, Processes, and Debate
The impact of emerging disruptive technologies and new types of armaments on military transformation and modernization, particularly when it comes to new operational concept and new operating areas, especially in the maritime, air, and space domains;

Information Operations & Cyber Conflicts
Implications of cyber and information operations on doctrine, operational planning and strategy; Long-range trends and developments when it comes to future warfare;

Where are you from?
I was born in Germany, grew-up in the Czech Republic and the United States. For my graduate studies, I have taken the Asian path: first to South Korea, and then to Singapore. My other life-changing experiences included my stays in Japan and Israel.
What sparked your interest in strategic studies & public policy?
Public policy inspires me for the following three key reasons:
(1) Its focus is on problems in the 'real' world;
(2) It is an inter-disciplinary field of study; and
(3) It is constantly evolving;
Why did you choose to pursue a PhD in Singapore?
I believe that Singapore best connects the East and West.
Want to share any highlights such as awards, special events, professional presentation of your work?
The highlight of my PhD studies has been my field work conducted in both Israel and South Korea. For my dissertation, I have interviewed a number of senior Israeli and South Korean security experts, former and current military officers, academics, and journalists.
What are your career goals?
As a DEFENSE analyst, I would like to focus on Asian security and defence issues – the varying array of traditional as well as unconventional security threats and challenges facing the Asia-Pacific region.
Academic Workshops & Public Lectures:

03.11.2015:
Cevro Institute, Prague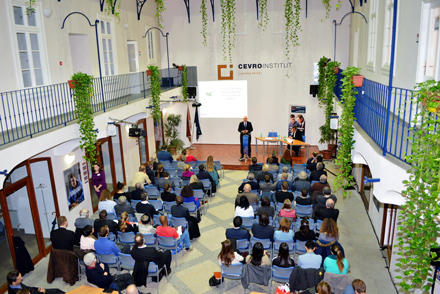 28-29.05.2015:
The Asan Plenum 2015, Seoul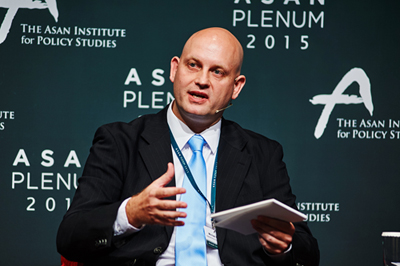 13-16.09.2014:
'The 4th Annual International Cybersecurity Conference'



The Yuval Ne'eman Workshop for Science, Technology, and Security,
Tel Aviv University, Israel


10-20.08.2014:
'The Hertog Summer Study'



The Merrill Center For Strategic Studies (SAIS)

21-23.2.14:
People's Liberation Army (PLA) Conference: Assessing China's Military


In collaboration with the Strategic Studies Institute (SSI) of the U.S. Army War College and U.S. Pacific Command (PACOM), NBR convenes an invitation-only conference assembling the world's leading specialists from academia, government, the military, and policy think tanks to examine critical trends in the study of China's military. Held annually in Carlisle, Pennsylvania, the conference identifies a unique topic that changes every year through which to explore the key developments in PLA studies. The findings of each conference result in an edited volume published by SSI.


07-08.12.13:
The Norwegian Institute of Defense Studies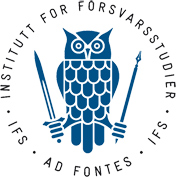 21.07-03.08.13:
2013 Summer Training Workshop on the Relationship Between
National Security and Technology in China



UC San Diego, La Jolla, California

03-07.06:
'The 2013 Basin Harbor Teachers' Workshop' - VIDEO



The Merrill Center For Strategic Studies (SAIS) 

07-22.07:
SWAMOS 2012: Summer Workshop on
Analysis of Military Operations and Strategy'
Columbia University / Cornell University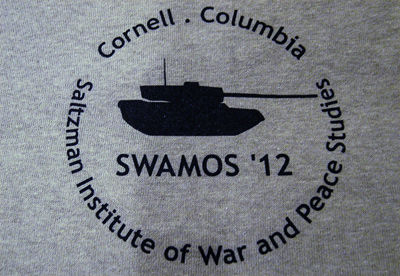 © 2017 by Michael Raska: Terms of Use